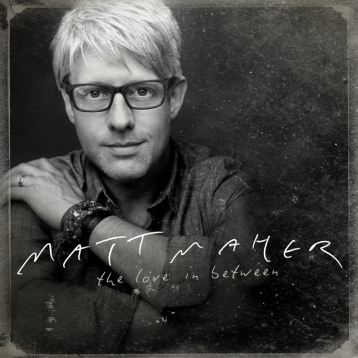 Ever heard that song "Woke Up in America" by Matt Maher?
That song has been a little bit of a personal theme song, given my American convent adventure…  and the fact that Australia, as an island nation, is basically a rock in the middle of the ocean (even though technically it is NOT the rock to which Matt Maher was referring!).
So many of the lyrics just truly resonate with me! I really did wake up in America for the love of God, for something bigger than myself!
Tonight as I was driving along and rocking out to the song, though, I was struck by the fact that the preposition TO could also work there… instead of FOR. I woke up in America TO the love of God: my unique encounter with Him woke me up to the reality that His particular and personal love for me is deep beyond my comprehension… I woke up to this reality in such a way that it is far more than "head knowledge" now. Somehow this has become a lived reality for me, something that finally embarked upon that massive journey from my head to my heart, covered the distance and started to take root there.
I woke up in America TO something bigger than myself. I was confronted by the dreadful extent of my own selfishness. In my pride, I was scandalised by my own weakness. But living in community has a way of opening one's heart to love others… slowly, almost against your will at first… until one sees that there is a world out there of people who need to be loved, people for whom I could be the instrument of God's own love. Once again, what had been head knowledge started to penetrate my rocky heart.
I guess perhaps the impact of this is lost somewhat in the telling, but I was simply overwhelmed with gratitude for the incredible gift of my time there. Sometimes I get bogged down in the grief of the loss that came with leaving my Community, and the surprising extent to which the adjustment of resettling into lay life has been so very arduous. On this particular occasion, however, I was engulfed with an awareness of what an amazing blessing had been given me.
I think back upon that time, and I realise that it was about as far from "one size fits all" formation that you could get. There were particular experiences and lessons that my peers did not receive – experiences and lessons that were gifted only to me, custom-designed for my formation and salvation. I am sure that the reverse is also true. A gift… a delightfully personal gift… one that continues to form me.
As for Matt Maher – he makes FANTASTIC driving music. I sing, I dance at the traffic lights, I drum-beat the steering wheel… I must look like a lunatic! But the whole thing is a prayer 🙂 Mostly, its just time enjoyed singing praise… but every now and then there is a moment of significance, a moment of discovery, a moment of gratitude.
Give thanks to the Lord for He is good! His love endures for ever!
– – – – – – –
NB: JGL = Journal of God's Love
What IS the Journal of God's Love?